Opening for College Minister @ Chapel Hill Bible Church
Introduction
The Chapel Hill Bible Church started on the campus of the University of North Carolina, Chapel Hill in 1970 by a group of students looking for a gospel-centered fellowship. By God's grace, CHBC continues to minister to college students in the area some 50 years later. Additionally, many of our members are employed by the local universities. The university continues to be an important part of who we are.
We love college students. We love the vibrancy they bring to our corporate worship gatherings. We love the passion they bring to ministering to the poor and to the lost. We love their longing to be discipled and to grow in their faith as they engage in friendships with older believers.
The role of the College Minister is vital to the spiritual formation of our students in connecting them with the church, the campus, and the community. The College Minister is also to be the primary shepherd for these students as they discern their gifts and callings, pointing them towards faithfully engaging in the Great Commission.

Overview
Since CHBC is strategically located between the campuses of Duke and UNC, ministry to college students is vital to our efforts to see our cities transformed by the gospel. This critical life stage offers formational opportunities as students discern their callings. The College Minister leads those efforts to help our college students engage God's Family (as embodied by the local church), their campus, and their long-term vocation. To that end, the College Minister disciples and trains his students so that they can serve their schools, roommates, families, and others by embodying and sharing the gospel. The College Minister is careful to guide students into a full experience of our multi-generational and multi-cultural church, while maintaining their calling to their primary ministry context, their campus.
As part of our discipleship ministry, the College Minister gives students a vision for what it means for them to follow Jesus faithfully and biblically in their generation. Our long-term hope is for students to head out into the world prepared to make an impact for Christ's kingdom – through their church involvement, their vocations, and their families.
The College Minister is to model a Christ-centered life, both professionally and personally, including a demonstrated reliance on the Holy Spirit for all that he is, all that he does, and all that he will become.

College Minister Responsibilities & Characteristics:
Leading the college ministry in alignment with CHBC's vision, mission, and strategic plans.
Shepherding the college students at CHBC through:
Cultivating Community - He should know the students involved in the college ministry and is to foster a community where students grow and serve together. This call to a life lived together is not to be closed off to itself, but should be hospitable and welcoming so as to invite students into greater intimacy with Christ, engagement with the college ministry, and belonging in the church.
Equipping & Mobilizing - He is charged to ensure we provide the tools and training for students to seek the welfare of their cities and to make disciples of all nations.
Shepherding – He should regularly pray for his students, shepherd (directly and through leaders), and be available to provide pastoral counsel.
Teaching – He is to be the primary teacher in the college ministry and to manage the teaching calendar.
Contextualizing - The life and culture of college campuses can change quickly. The college minister should continue to grow in his knowledge of the dynamics of college life, issues on campus, activities of other campus ministries, etc. to better serve students. This work not only makes his ministry more effective, it also deepens his ability to train his students how to contextualize the gospel in their lives.
Managing – He should manage college ministry programming and budget to achieve ministry and church-wide goals.
Facilitate the connection between college students and the larger congregation by:
Equipping members of the congregation to serve college students, helping them grow as disciples of Christ and to equip students to do the work of the ministry.
Encouraging college students to commit to meaningful membership at CHBC.
Serve as a representative between college students and CHBC, helping us to value and serve one another.
Lead college-specific training programs:
In partnership with the Missions Pastor, lead the World Engagement Fellows program.
Facilitate the CHBC internship program by recruiting, orienting, and working with other staff to hire and assign positions.
Develop and discern strategic partnerships with campus ministries.
Participate on the preaching team.

Expected Hours
This is a full-time position, with regular days and hours of work being four days during the workweek and Sundays. Will also be required to attend some evening meetings (typically 1-3 times per month).
---

Would you like to apply?
---
Search Team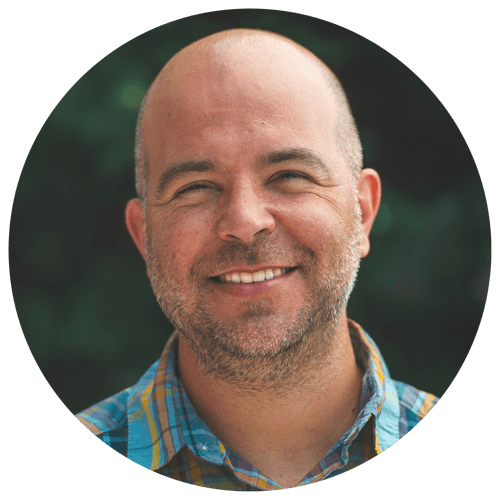 I was born and raised in Rio de Janeiro, Brazil and have been on staff at CHBC since 2007. I have served as Youth Minister, College Minister, Interim Worship Minister and now serve as the Missions Pastor (since 2013). I am married to Katie and have three sons, aged 17, 14, and 10. Our youngest was adopted through the local foster care system.
I have always loved ministering to college students. In fact, CHBC sent me and my family to Berlin in 2012 to help start a church. We took 6 college students with us and they proved to be an invaluable asset to our team.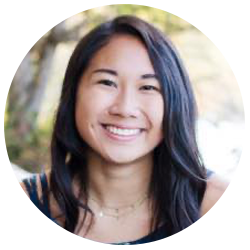 I am a current sophomore at UNC Chapel Hill majoring in Nutrition Science with minors in music and chemistry, originally from Cary, NC. I have been at CHBC since the beginning of my freshman year. My first visit onward, the church has blessed me in so many ways: teaching the pure truths of the Word along with lifelong friends, wise mentors, and deep, challenging questions about Jesus. I currently serve in College Collective's worship team.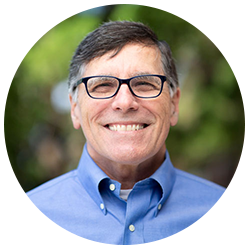 My first experience at CHBC was as a student in the 70's, learning about God's grace while experiencing the community of adult believers. So enriching!
I've been on CRU staff at UNC from 1988 - 2001, seeing our UNC students grow through church involvement. Currently my wife and I serve with CRU's international ministry to students at Duke. We, more than ever, see the significance of having a college minister who has a heart for the nations - all students. CHBC began as a student church, and our heart's desire is to continue ministering to the students at both UNC & Duke.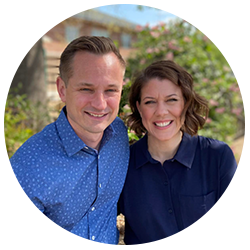 I live in Chapel Hill with my husband and 3 kids. Jack is 13, Audrey is 10, and Sam is 7. We lived in Texas for 12 years and moved here in 2018, so my kids all claim to be Texan. 😉
My husband and I grew up in the Midwest and met in college (Go Illini!). We always talked about wanting to live in a college town, so we feel blessed to live in Chapel Hill surrounded by so many wonderful students. In addition, CRU was the ministry in college that God used to capture my heart and completely change the course of my life.
We feel privileged to have the opportunity to get to know some of the local college students on a personal level. Currently, I am a part of Shepherding Families college ministry, the Connections Team, and the Kids Ministry. I have been a stay-at-home mom for almost 14 years and am currently in the process of trying to go back to work part-time as an Occupational Therapist.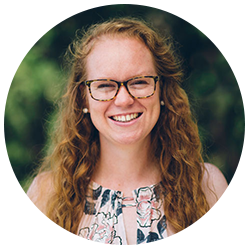 I was born and raised in Cary, NC and have been in Chapel Hill since beginning undergrad at UNC. I started attending CHBC's College Collective in the fall of 2013. I always heard great things about the Bible Church community and experienced them first hand from my first Sunday in attendance. I graduated from UNC in 2015 and started working as an administrative assistant at CHBC that summer.
Over the years I've primarily supported college, youth, kids, communications, and women's ministries and now am a project manager/ team lead for our administrative team.
I believe college students are a huge asset to our church family as a whole, and that our college ministry is an asset to our broader community as well.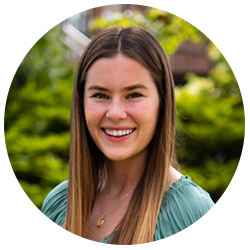 I was born and raised in Salisbury, NC but have spent the past four years at UNC studying Advertising and Public Relations with a minor in Religious Studies. I will be graduating in May and working at the North Carolina Study Center as a ministry fellow.
I have participated in College Collective since my freshman year, led a summer college life group, and am excited that I will get to continue spending time with college students as I work at the Study Center. College has been a very formative time for my faith and I'm excited about the opportunities we have to minister to college students who come to the Triangle from all over the world.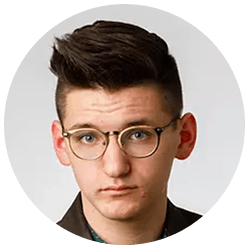 I was raised as a pastor's kid in various places, most recently Wake Forest, NC. I was homeschooled K-12 along with my eight siblings. As the child of a pastor, I'm somewhat familiar with the many cares a pastor must deal with, which gives me even greater respect for those who are called to the profession.
I have gone to Chapel Hill Bible Church since the first Sunday of my freshman year at UNC Chapel Hill. Even now, as a sophomore majoring in nursing, I am still being blessed by the rich community and preaching at CHBC. I'm heavily involved within College Collective, serving on the worship team and leading worship occasionally.