Starting Sunday, November 1, CHBC moved to two indoor services – 9 am and 11 am. We will continue to offer a livestream option at 11 am.
In addition, we will transition our outdoor service to take place at 3:30 pm on Sunday afternoons designed for families with kids with a shorter service length and shorter sermon length to create a more kid-friendly environment (45 min total).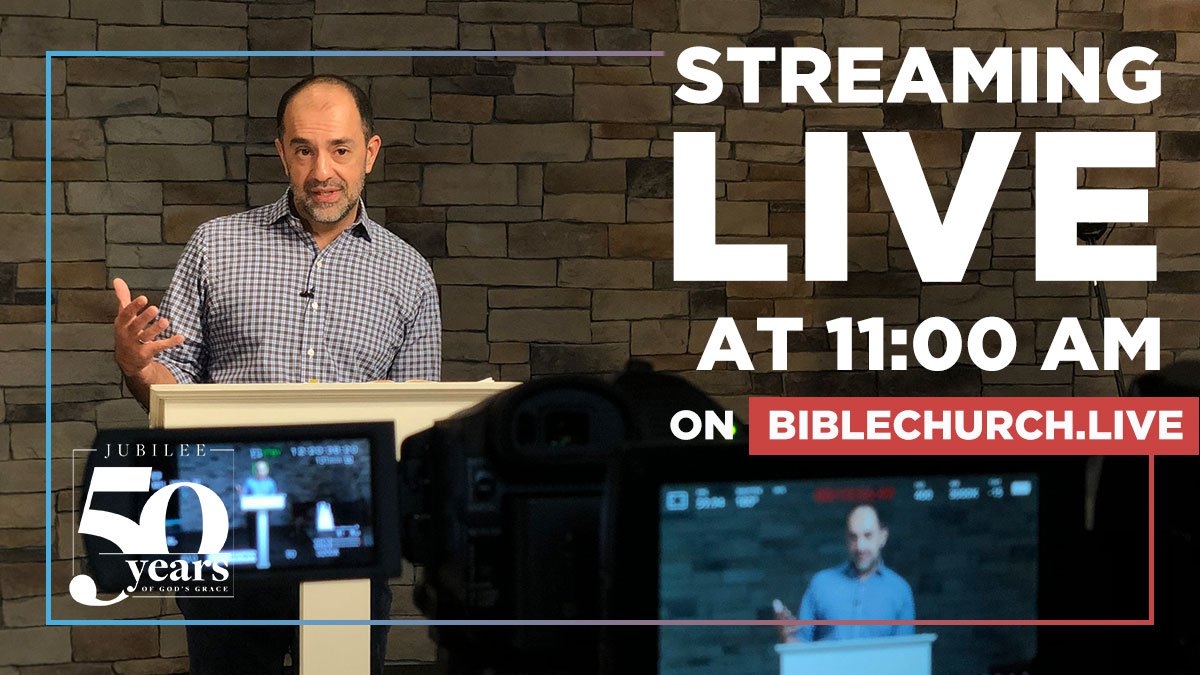 ---
Update on Reconnecting (October 15)
If you're like me, you have been enjoying the cooler weather these days. Our family has been enjoying evenings talking on the porch and walking our dog through our neighborhood. We've also had mostly pleasant weather for our Sunday outdoor services, which has been a great grace! Unfortunately, we know that pleasant weather will not continue indefinitely as we approach colder months. We've also noticed that our 11:00 am indoor service has started to reach maximum capacity, particularly when the weather is poor.
With the approaching seasonal change and the growth of indoor, in-person numbers, we will take a new, important step in reconnecting as a church family on November 1st. We will be shifting the 9:00 am service indoors to have two indoor services at 9:00 am and 11:00 am and will transition our outdoor service to take place at 3:30 pm on Sunday afternoons. In anticipation of this transition, we have worked with our Medical Advisory Team and our Facilities Team to assure proper sanitation between indoor services. For those of us joining through the livestream broadcast each week, we will continue to host that at the 11:00 am service time.
We're looking forward to a slightly updated format for our 3:30 pm outdoor service as it will be streamlined in response to the parent survey that we sent out a couple of weeks ago. Many of our parents requested an outside service with a shorter service length and shorter sermon length to create a more kid-friendly environment. The 3:30 pm service will be about 45 minutes total, but with many parallels to the morning services, including the same sermon text. We hope the warmer time of day and slightly shorter service length will allow even more families of all shapes and sizes to gather in worship together.
Providing as many options as possible has been a key strategy for our reconnecting process. The result of this change is that our church family will have five opportunities to worship with us: a choice of three different services, the livestream, or watching the recorded service at another time.
The last piece of our transition is that we are taking steps to reestablish limited Kids Ministry classes onsite during the 9:00 am service time. In our recent survey of CHBC Kids Ministry parents, 40% said they would be comfortable bringing their kids given a list of safety protocols that would be in place. We will likely start small and build from there, and we appreciate parents' (and kids'!) patience as work back toward the vibrant, God-glorifying Kids Ministry offerings we had before the pandemic hit. For those families who aren't able to join in person just yet, Josh Cooley and our AV team will continue to produce their much-loved videos every week for kids who are not able to attend onsite.
Finally, let me again thank you all for your encouragement and prayers. God is answering them! We praise Him for how He has been watching over our church during this trying season, and we continue to pray for each of you as we hold fast to our risen Savior together.
Warmly In Christ,
--
Eric McKiddie, Executive Pastor
---
Do you need care OR want to help others?
If you would like to help in various ways during this coronavirus epidemic OR you would like to be available to help others with errands, transportation, etc, please fill out this form below.
NOTE: If you need financial assistance (available to members), please email membercare@biblechurch.org.
---
During This Time
As believers in Christ, we do not want to be fearful of the virus, but at the same time, we need to be prudent and prayerful. During this time, we need to show our faith, strength in Christ, and our love by serving our neighbors. How we respond as a church now will enable us to better serve our community if a widespread outbreak occurs in the Triangle.
In addition to the move to off-site worship, we are still taking other preventative measures that were communicated last week. Those items, as well as recommendations and links for staying healthy, are farther below.
The next few weeks may prove to be a financial difficulty for those whose jobs will be affected. If you are in need of financial assistance from the benevolence fund, please email membercare@biblechurch.org or reach out to any of the other pastors or elders.
If you contract the coronavirus, we ask that you please contact the CHBC leadership to let us know. We ensure total confidentiality. We only desire to minister to you in your time of need, and to be aware of how the coronavirus is impacting our church.
A widespread virus demonstrates how sin has affected the world God created. It also amplifies the need and urgency of salvation to our community that is only offered in Christ. Please use this international event as an opportunity to share the good news of Jesus with family and friends. Let's continue to be in prayer for those affected by the coronavirus.
---
Important Precautions
CHBC is currently taking the following steps:
If we host any dinners or gatherings with food, the teams will be wearing gloves while preparing and serving food and drinks.
We have increased disinfecting measures through our custodial team.
We have added hand-washing instructional signs in restrooms.
More Hand sanitizer stations are now available in restrooms and throughout our building.
Please follow these guidelines to help increase the safety of our church and community:
Wash your hands often with soap and water for at least 20 seconds, especially after going to the bathroom; before eating; and after blowing your nose, coughing, or sneezing. If soap and water are not available, use an alcohol-based hand sanitizer with at least 60% alcohol.
Avoid touching your eyes, nose, and mouth with unwashed hands.
Healthcare workers and international travelers are at a higher risk of exposure. If you fall into either category, please exercise precaution ahead of participating in CHBC worship services and mid-week events.
Avoid close contact with people who are sick.
Stay home when you are sick.
Cover your cough or sneeze with a tissue, then throw the tissue in the trash.
Consider refraining from handshakes and hugs at church.
Clean and disinfect frequently touched objects and surfaces using a regular household cleaning spray or wipe.
As of Friday, June 12, Orange County revised their guidelines to make masks mandatory for many situations, including indoor gatherings and outdoor gatherings where social distance is not able to be maintained. Please reference our face mask policy for a fuller explanation of these guidelines and other gathering protocols in place.
For more information on the coronavirus, see: