Due to the coronavirus pandemic, our elders have decided that each Sunday through April 26th, CHBC will be worshiping remotely through a video service presented on biblechurch.live, a new website we've created for this purpose.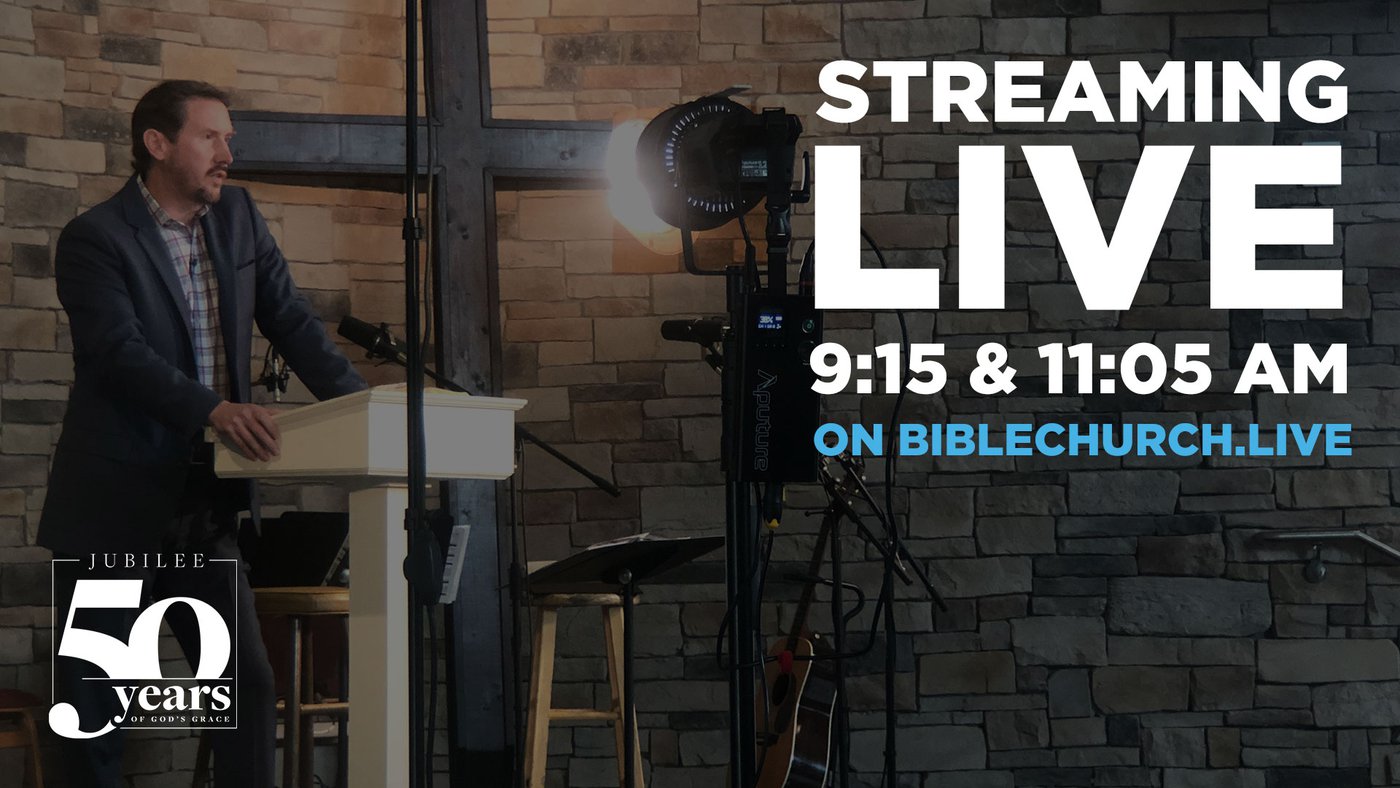 ---
Do you need care OR want to help others?
If you would like to help in various ways during this coronavirus epidemic OR you would like to be available to help others with errands, transportation, etc, please fill out this form below.
NOTE: If you need financial assistance (available to members), please email membercare@biblechurch.org.
---
Other Related Events Postponed
In addition to our weekly worship gathering, we are going to reschedule, adjust, or cancel any meeting of more than 50 people, which is consistent with what other large organizations in our area have done. In addition, we're asking our Life Groups and smaller ministries to NOT meet during this time to adhere to the CDC's recommendations for social distancing.
Events that have been postponed (keep checking back to see updates to this list)
ALL Sunday Morning Events/Activities including Kids Ministry, Youth, Adult Classes, and CHBC in Español
ALL Youth Group (The Yard) In-Person Events/Activities / Hosting Wednesday night via Zoom
Bible Church Preschool / Canceled for Spring Semester
Community Dinner / Wednesday, April 1, 6 pm (Canceled)
Daddy Daughter Dance / Saturday, April 25, 5 pm (Canceled)
Special Needs Resource Fair / Rescheduled for May 30 - You're invited to a resource fair! If you or someone you love has special needs, you are invited to join us on May 30 March 28 from 10-2 as we host a resource fair for the community in conjunction with the Town of Chapel Hiill. Join us to learn about some of the resources available in your community.
All Special Needs Respite Nights Canceled for March & April
---
During This Time
As believers in Christ, we do not want to be fearful of the virus, but at the same time, we need to be prudent and prayerful. During this time, we need to show our faith, strength in Christ, and our love by serving our neighbors. How we respond as a church now will enable us to better serve our community if a widespread outbreak occurs in the Triangle.
In addition to the move to off-site worship, we are still taking other preventative measures that were communicated last week. Those items, as well as recommendations and links for staying healthy, are farther below.
The next few weeks may prove to be a financial difficulty for those whose jobs will be affected. If you are in need of financial assistance from the benevolence fund, please email membercare@biblechurch.org or reach out to any of the other pastors or elders.
If you contract the coronavirus, we ask that you please contact the CHBC leadership to let us know. We ensure total confidentiality. We only desire to minister to you in your time of need, and to be aware of how the coronavirus is impacting our church.
A widespread virus demonstrates how sin has affected the world God created. It also amplifies the need and urgency of salvation to our community that is only offered in Christ. Please use this international event as an opportunity to share the good news of Jesus with family and friends. Let's continue to be in prayer for those affected by the coronavirus.
---
Important Precautions
CHBC is currently taking the following steps:
If we host any dinners or gatherings with food, the teams will be wearing gloves while preparing and serving food and drinks.
We have increased disinfecting measures through our custodial team.
We have added hand-washing instructional signs in restrooms.
More Hand sanitizer stations are now available in restrooms and throughout our building.
Please follow these guidelines to help increase the safety of our church and community:
Wash your hands often with soap and water for at least 20 seconds, especially after going to the bathroom; before eating; and after blowing your nose, coughing, or sneezing. If soap and water are not available, use an alcohol-based hand sanitizer with at least 60% alcohol.
Avoid touching your eyes, nose, and mouth with unwashed hands.
Healthcare workers and international travelers are at a higher risk of exposure. If you fall into either category, please exercise precaution ahead of participating in CHBC worship services and mid-week events.
Avoid close contact with people who are sick.
Stay home when you are sick.
Cover your cough or sneeze with a tissue, then throw the tissue in the trash.
Consider refraining from handshakes and hugs at church.
Clean and disinfect frequently touched objects and surfaces using a regular household cleaning spray or wipe.
Follow the CDC's recommendations for using a face mask:
The CDC does not recommend that people who are well wearing a face mask to protect themselves from respiratory diseases, including COVID-19.
Face masks should be used by people who show symptoms of COVID-19 to help prevent the spread of the disease to others. The use of face masks is also crucial for health workers and people who are taking care of someone in close settings (at home or in a health care facility).
For more information on the coronavirus, see: