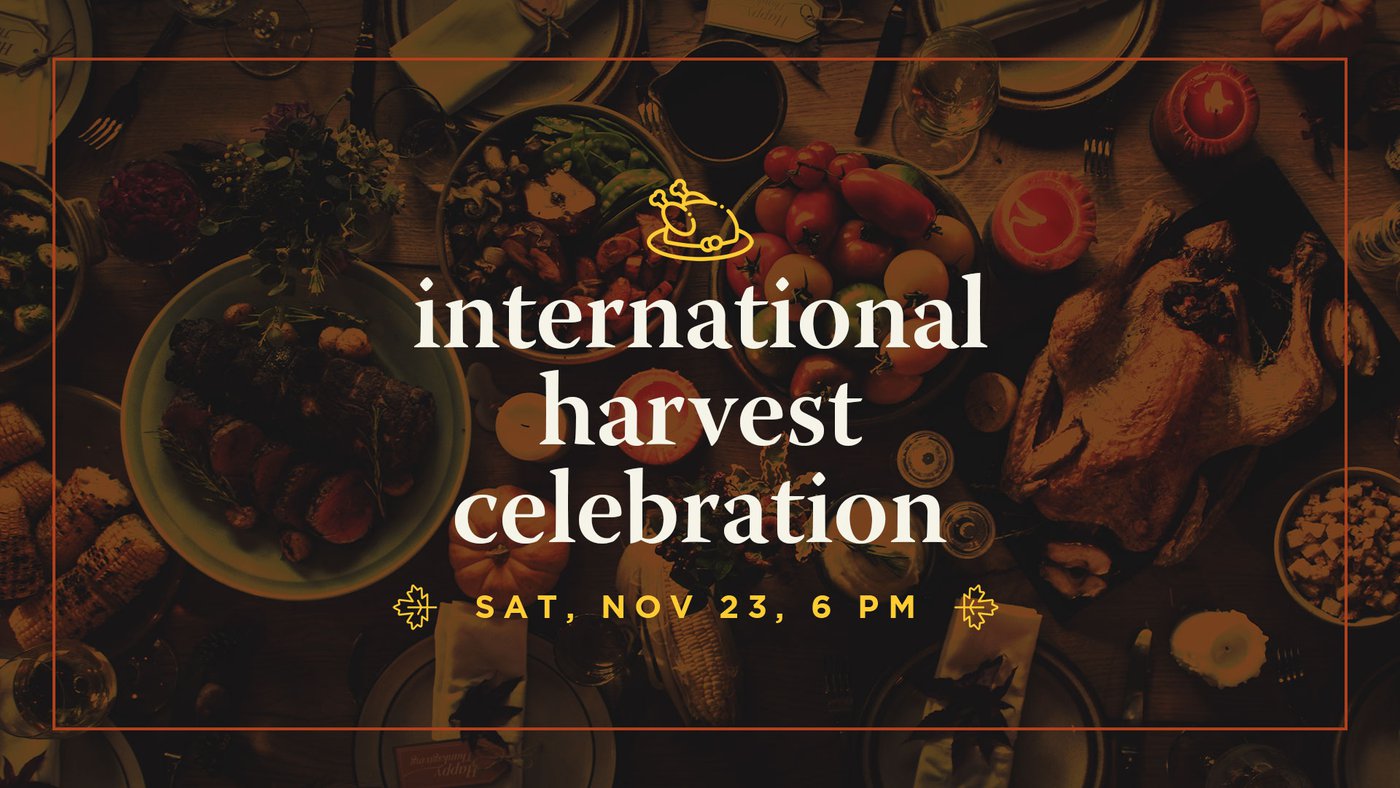 Invite your international friends to experience an American Thanksgiving at Bible Church's annual International Harvest Celebration on Saturday, November 23, at 6pm!
That night, Bible Church will host their guests around tables for a traditional feast, joyfully sharing the meaning of the holiday and hope of the gospel.
The event includes a free American Thanksgiving meal, holiday and gospel presentation, live art and music, and a children's program for ages 4-11. The meal also includes traditional dishes from other countries. This is a unique opportunity to welcome people from other nations into our church, help them experience an American holiday, and build relationships. An afterparty with music and warm drinks will follow.
There are four ways you can participate: as a host (by inviting and hosting your international friends), as an international guest (not currently attending Bible Church), by donating food, or by volunteering your time. Please click on the following links for more information and to register!