Jay Baas
Elder for Affirmation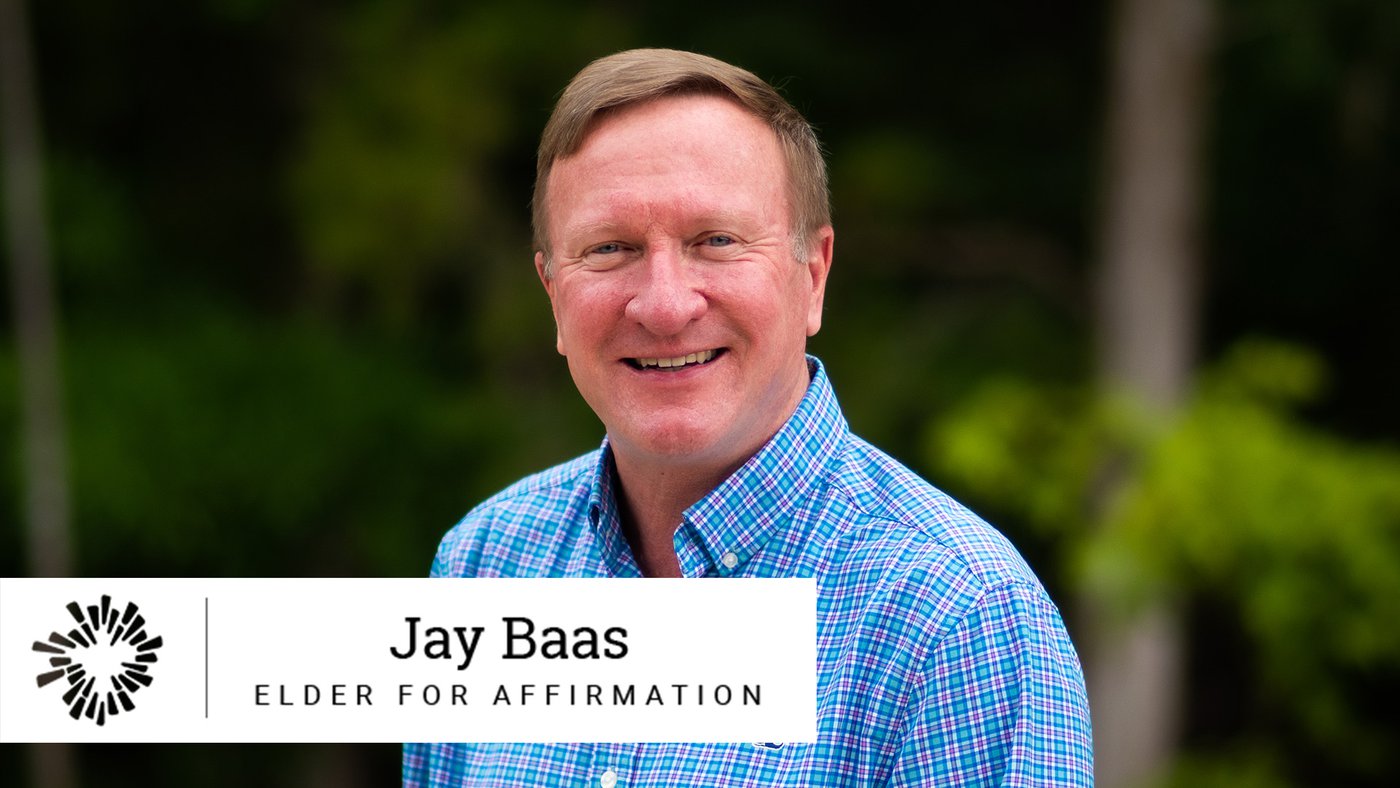 For Affirmation: Jay Baas as Elder
Jay Baas, our Elder Chair, was appointed as a temporary Elder to fill a vacancy until the Annual Meeting. At the Annual Meeting, we would like the CHBC membership to formally affirm Jay Baas as Elder via a formal member vote.
---
About Jay Baas
Tell us a little bit about yourself and what you do for a living
Janet and I have lived in the Triangle area for almost 25 years. Janet is a retired elementary music teacher and I tried to retire April 2020 from managing insurance claims for a large independent agency. COVID got in the way and I have been working two days a week to help them out since then.
I play trumpet and flugelhorn with the Durham Community Concert Band and The Durham Bullhorns and have served as various positions on the Board including President and Treasurer. I have also been on the Board of The Carolina Tiger Rescue in Pittsboro.
We are blessed to have our son and daughters' families here in the area and have a wonderful time with our six grandkids between them. Just last December we were so excited when our son and daughter-in-law were blessed with an adoption of a 3-year old special needs daughter from Taiwan!
How did you become a follower of christ?
I grew up in a Christian home, but really didn't recognize a close relationship with Jesus until late in my high school years and then in college. When Janet and I were married right after graduation we were transferred to Florida. God led us to a great Bible-believing church where we became deeply involved, enabling us to grow in the Word and our relationships. Through the many job transfers we had in my career, God has replicated that blessing again and again. Each time we were graced with the opportunity to become involved as part of these individual communities, growing in our faith and making great friends along the way.
How do you hope to contribute to the mission of CHBC?
The Bible Church has taught us that we all have a role to play as ministers of Christ. Through working with the Deacon Board over the past five years, I have had the opportunity to help the Bible Church in practical ways. Janet and I lead a Life Group in Chatham County and are excited to see the ways that God has used and continues to use our Life Groups to come along side the folks at the Bible Church. Through the teaching and encouragement that is the Bible Church, we are blessed with daily opportunities to grow in our faith as we also help others do the same.
We are excited to see how God is honing and refining CHBC, to make us more effective disciples, ministers and ambassadors of the Gospel throughout our community, North Carolina and to the ends of the earth, and I am humbled and excited to play a part in that plan.
---