Opening for Kids Minister @ Chapel Hill Bible Church
Overview
Our mission at Chapel Hill Bible Church is to equip our church as a community to reach the Triangle and beyond with the message of Jesus Christ. The Kids Minister will have a unique role in this mission and is tasked to lead in a manner so that kids will know, love, and follow Jesus and reach their world for Christ.
The mission of CHBC Kids Ministry is to teach the gospel and foster friendships to disciple kids in partnership with parents and the body of Christ. This role is crucial in obeying the commandment found in Psalm 78:4, to "tell to the coming generation of the glorious deeds of the Lord, and his might, and the wonders that He has done."

Responsibilities
Shape, lead, and ensure alignment of Kids Ministry with the vision of Chapel Hill Bible Church.
Ensure that the Kids Ministry curriculum develops a gospel-centered worldview in our children (nursery-5th grade) and is in alignment with Chapel Hill Bible Church's Statement of Faith
Set programming for Sundays and ad hoc events
Lead, encourage, and inspire volunteers to the vision of Kids Ministry
Develop, train and equip volunteers to the mission of Kids Ministry
Develop and implement child safety and discipline policies
Oversee continual management of Kids Ministry database
Provide a friendly environment and experience on Sunday mornings: Efficient child check-in, clean and decorated classrooms, teachers ready and equipped, efficient child pick-up, etc.
Interact well with parents in a manner that is filled with grace and compassion
Provide childcare for special events and services (Christmas Eve, worship/prayer nights, congregational meetings, etc.)
Lead specialized summer programs (i.e. Pine Cove City, Faith Explorers, KidsFest, etc...)
Oversee the Kids Ministry budget
Teach a class Sunday morning, if needed
Partner with the Kids Ministry Administrative Assistant to ensure supporting systems further the gospel being proclaimed to the coming generations

Characteristics
Growing relationship with Jesus Christ; understanding of the centrality of the gospel and commitment to the purpose and mission of the local church as understood by CHBC; membership at CHBC (existing or first available membership class upon employment) is required
Is grace-filled and compassionate with people, responds to situations with patience and love
Desires to develop relationships in order to equip and empower KM volunteers
Seeks to integrate KM into the life of the church by supporting other ministries seeking a unified church body

Skills & Experience
2-3 years of experience in a church setting with a church size over 800 people
Biblical and theological knowledge; theological training preferred
Able to cast a vision and lead others to pursue it
Has a heart for children and experience working with children in a church context
Has experience dealing with behavioral issues and can speak into conflict, managing it well
Has knowledge and understanding of childhood development, especially as it pertains to the educational process
Has successfully led a team of 75 volunteers
Can manage time effectively
Has strong communication skills - both written and oral
Bachelor's degree preferred

Expected Hours
This is a full-time position, with regular days and hours of work being four days during the workweek and Sundays. Will also be required to attend some evening meetings (typically 1-3 times per month).

Would you like to apply?
---
Search Team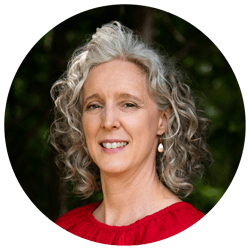 My husband Bob and I live in Durham. We met and married at CHBC and will be celebrating 25 years of marriage this June. CHBC has been our church family since 1995 and helped them raise their three children; Nathan 22, Katherine, 20 and Rebecca 14.
I have served in Kid's Ministry over 20 years in different capacities; from nursery, toddlers, teaching assistant to most recently, large group leader for 3rd-5th grade. I find great joy in loving the kids and teaching them about Jesus and His love for them. I also love working with the other KM volunteers and forging wonderful relationships together as we serve the kids and their families.
I am also a Registered Dietitian for Durham County Dept. of Public Health where I work on a grant funded program that provides nutrition education to students in Durham Public Schools and combats food insecurity.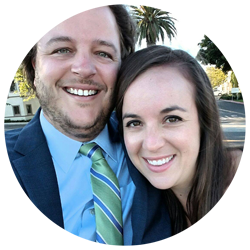 I live in Durham with my husband, Todd, and three boys. William is four, Sam is three and Henry is one. They love playgrounds, riding their bikes, and are always up for an adventure. I am proud to be from Knoxville, Tennessee and love going back to enjoy the beauty of East Tennessee and my family. Before becoming a mom, I worked in Human Resources with a focus on recruiting in Knoxville and DC. My involvement in Bible Study Fellowship has shaped me in many ways, and I am grateful for the time I have spent as a women's group leader and children's leader.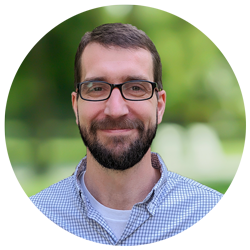 I married my high school sweetheart, Megan, and we have three sons, Scott, Jack, and Kylyn, whom we adopted in 2020. We live in Mebane, but have survived long stints in both Carrboro and Alaska.
For more than 14 years, I've worked for a local coffee roasting company in Durham, as head roaster, coffee buyer, and more recently as a senior leader and manager of their green coffee buying and quality control team.
Growing up in Christian family that was active in the Lutheran church, I became a follower of Christ while in Junior High. However, it wasn't until I was in my early 20's when I truly gave my life over to Jesus Christ and started asking what it meant to carry his cross or to love his neighbor. Megan and I both went through revival in our hearts and were baptized together in our local church in Alaska at that time.
I love serving as a Life Group leader and cherish the deep community and discipleship opportunities that has provided. Megan and I have a blast in Kids Ministry; teaching in the 1st or 2nd grade classes for many years, as well as joining the Kids Ministry Leadership Team in 2019. As an elder, I'll continue to point those around me to the love of Jesus Christ, to the power of the Gospel, and to the joys of yielding to the Holy Spirit for His glory.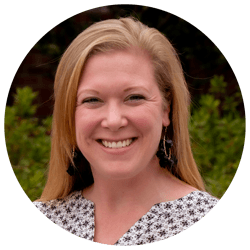 I was born in the States, raised in Oxford, England, and remain a proud citizen of both countries. I attended James Madison University, and, upon graduation, moved to Philadelphia, where I earned my Masters of Social Work from the University of Pennsylvania.
I married my husband, Jason, in 2006, and we have three children - Ella, Ben, and Pippa. Our family moved to Chapel Hill in 2014, and we have been attending the Bible Church ever since. I was a former volunteer for Kids ministry and am currently on staff as the Connections Director.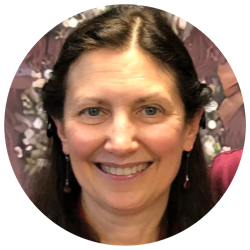 I live in Chapel Hill with my husband Bruce and golden retriever Thor. We have been married for 39 years, and have two children and three grandchildren, who are the reason for our relocation from Rhode Island to the Triangle in 2016. Our daughter was already attending CHBC where we loved the preaching and ministry opportunities, and we became members shortly after moving. I started serving in Kids Ministry in 2017 and am currently having a blast teaching K-2nd grade on Sunday mornings. I am also a registered nurse and teach nursing at a local community college.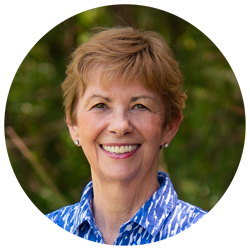 I am married to Michael (51 years!). We moved to Chapel Hill 6 years ago to be closer to our daughter/son-in-law and our 4 grandkids.
We began attending CHBC shortly after arriving to the area. I've served in many different capacities in Kids Ministry both as a volunteer and on staff at two other churches. I've also spent many summers in Ukraine helping to provide a summer camp experience for orphaned children. I has also worked closely with two other Christian organizations on behalf of children in the Dominican Republic and Uganda.
I have my BA from the University of Texas and a Masters degree in Christian Education from Wheaton College.
Serving as Interim Kids Director at CHBC has been a great joy and privilege. I am so grateful to be able to be on mission with many faithful people serving in Kids Ministry at CHBC to help kids know, love and follow Jesus and reach their world for Christ.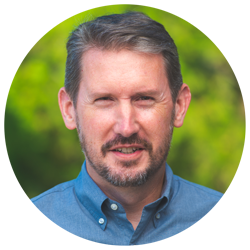 I and my wife, Tammy, met at our home church in Burlington, NC. We have one adopted daughter and actively foster parent and young boy.
I was born and raised in Burlington and graduated from Wake Forest University (B.A.) and Gordon-Conwell Theological Seminary (M.Div.).
Before coming on staff in 2017 as Discipleship and Training Pastor, I served as a high school physics teacher, Associate Pastor at Bethlehem Christian Church in Elon, NC, editor for Zondervan, Vice President for BiblicalTraining.org and New Directions International, and a cross-cultural missionary with Freedom to Lead International. I am an associate editor for Mounce's Complete Expository Dictionary of Old and New Testament Words.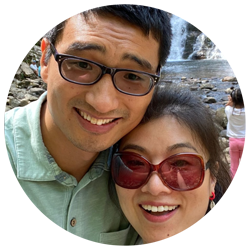 I came to the US in 2011, and have been attending Chapel Hill Bible Church ever since. I was baptized in 2012 together with my wife, Nini. We have two kids, an 8 year old daughter and a 6 year boy.
I have been serving the kids ministry for 10 years with various age groups from 2 yr old to 4th grade. I have been very blessed to see how the kids ministry has brought joy and faith to the kids, including my own little ones. I am looking forward to working with the new Kids Minister to continue to share the gospel message to our next generations.