Remembrance Stones
In recognition of the many saints who have been part of the Chapel Hill Bible Church since its founding on November 1, 1970, a Remembrance Stone may be placed for any deceased CHBCer. A Remembrance Stone is a granite stone (such as a "river rock") which is engraved with the first and last name of the CHBCer to be remembered. This person is someone whom their family or friends wish to honor by recognizing the close connection between CHBC and that individual now that they have died.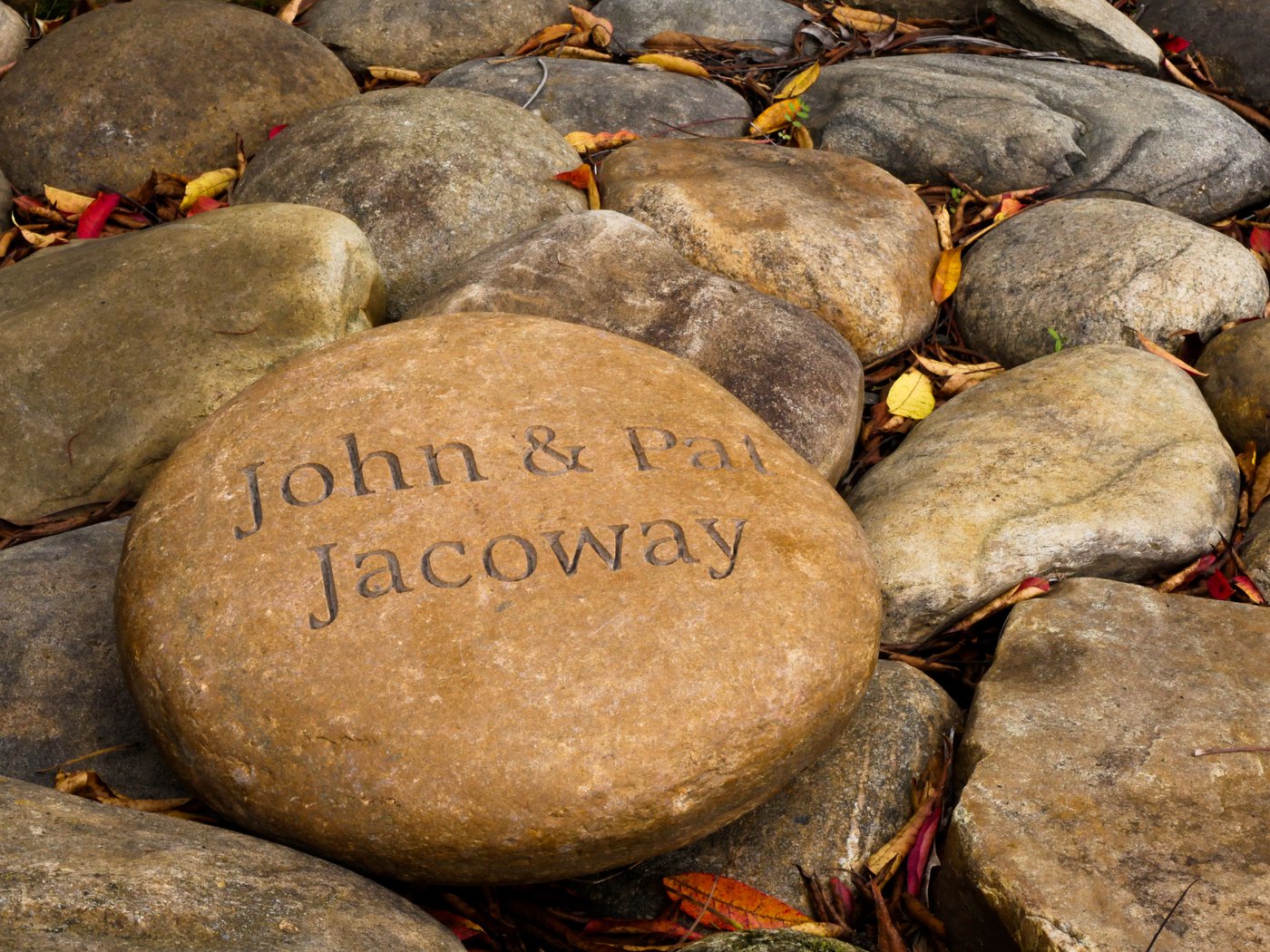 The engraved Remembrance Stone will be placed in the landscaping stone areas around the perimeter of the church building.
Anyone who wishes to request a Remembrance Stone in memory of a deceased CHBCer should fill out the request form, giving the desired name on the stone, and providing information about that person's involvement at CHBC, including when the person was here, and what ministries or activities they were involved in. Any CHBC member or regular attender who was closely involved and connected to CHBC may be so honored, no matter how long ago the person died. Remembrance Stones may be requested by anyone, whether currently part of CHBC or not.
The cost of a Remembrance Stone is $100; this includes the cost of the stone itself, the engraving of the name of the person, and the transportation of the stone to and from the stonecutter's location.
The review of the request and ordering the stone will be processed in the weeks following receipt of payment, and the stone may take several months to be received.
The specific location for a Remembrance Stone will be determined by the CHBC staff; a requestor may not ask for a particular location. Depending on the needs of the church, a Remembrance Stone may be relocated at the discretion of the CHBC staff; its new location will be recorded in the catalog of Remembrance Stones. This catalog will include the locations of all of the stones so that anyone may find the stone honoring a particular person.
If you would like to request a Remembrance Stone to be covered by the Benevolence Fund, please email Adam Enggasser at adam@biblechurch.org.
---
A Catalog of Remembrance Stones Ordered