Women's Daytreat
Saturday, February 29 at Chapel Hill Bible Church
Registration for this event is now closed. If you have interest in registering, please email liz@biblechurch.org.
Childcare is now closed and there will be no walk-in childcare available for this event.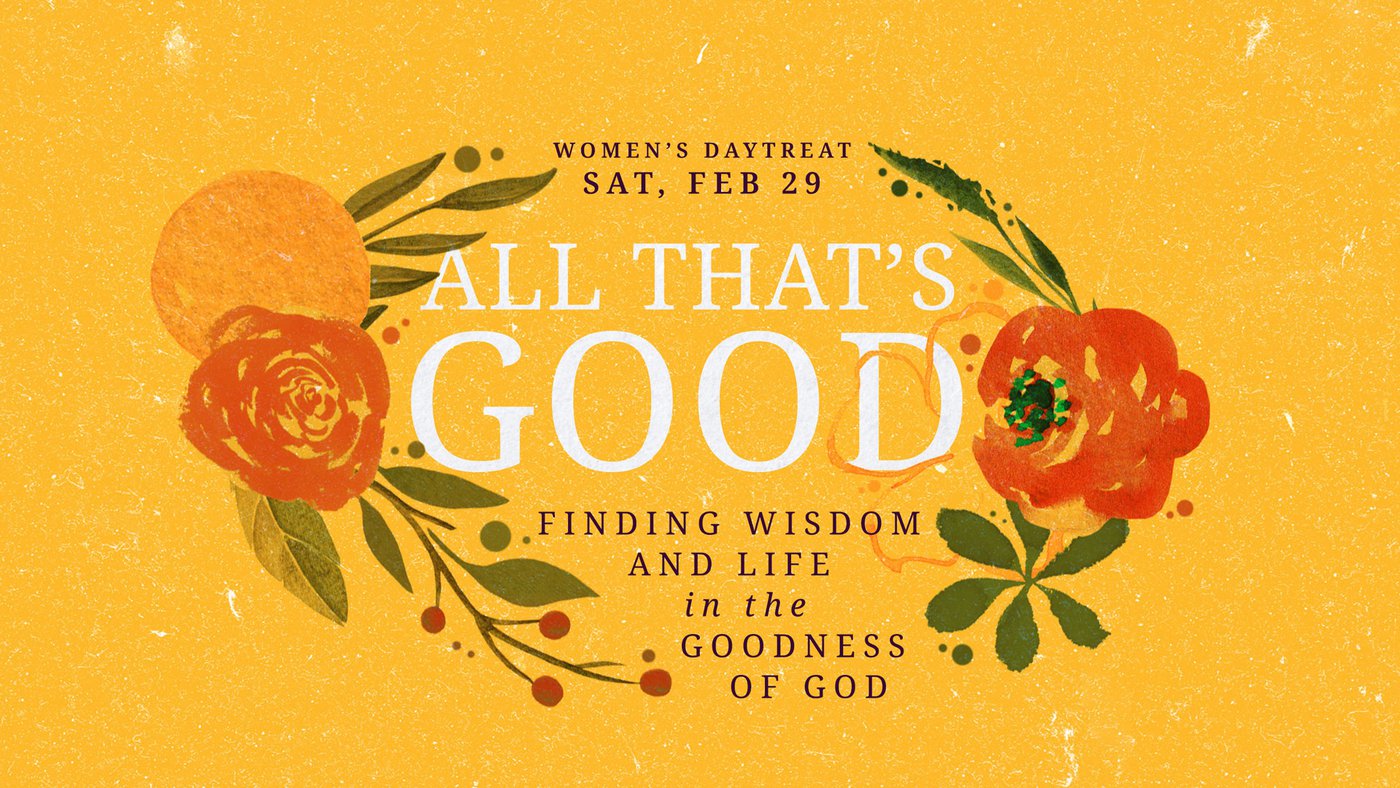 Navigating this chaotic, broken world can be exhausting. We know that Jesus came to give us abundant life - that He is the ultimate source of wholeness, wisdom and peace - but sometimes it seems that it takes all the energy we have to just survive! But, as Hannah Anderson wrote, "what if God wants you to do more than simply survive?
What if he wants you to thrive in this world, and be part of its redemption? What if you could rediscover the beauty and goodness God established in the beginning? By learning the lost art of discernment, you can. Discernment is more than simply avoiding bad things; discernment actually frees you to navigate the world with confidence and joy by teaching you how to recognize and choose good things. When you learn discernment and develop a taste for all that's good, you will encounter God in remarkable new ways. Come, discover the God who not only made all things, but who will also make all things good once again."
Come explore this theme with us, and enjoy times of teaching, discussing, eating, and growing together in Christ. May you be encouraged alongside other sisters to see and pursue "all that's good" in your current season of life.
---
Our Speaker

---
More Information
Date: Saturday, February 29th
Time: 9:30am-4:30pm with an optional potluck breakfast at 8:30am
Location: Chapel Hill Bible Church, 260 Erwin Rd, Chapel Hill, NC 27514
Cost: $30 per person, which includes lunch and all retreat materials; Scholarships available if needed
Childcare
In order to make it possible for ALL women to attend, we will be offering limited childcare (age 3 (potty trained) through 5th grade) for those who cannot make other arrangements for the day. If childcare is an obstacle for you, please let us know on the registration form, and we'll be in touch to help you register for on-site childcare for all or part of that day.
Questions/Concerns?:
Please reach out to our administrative coordinator (Liz Graham, liz@biblechurch.org) or our event coordinator (Michelle Kirtley, michelle.kirtley@gmail.com)