Christine Chu Hornsby
Nominated for Deacon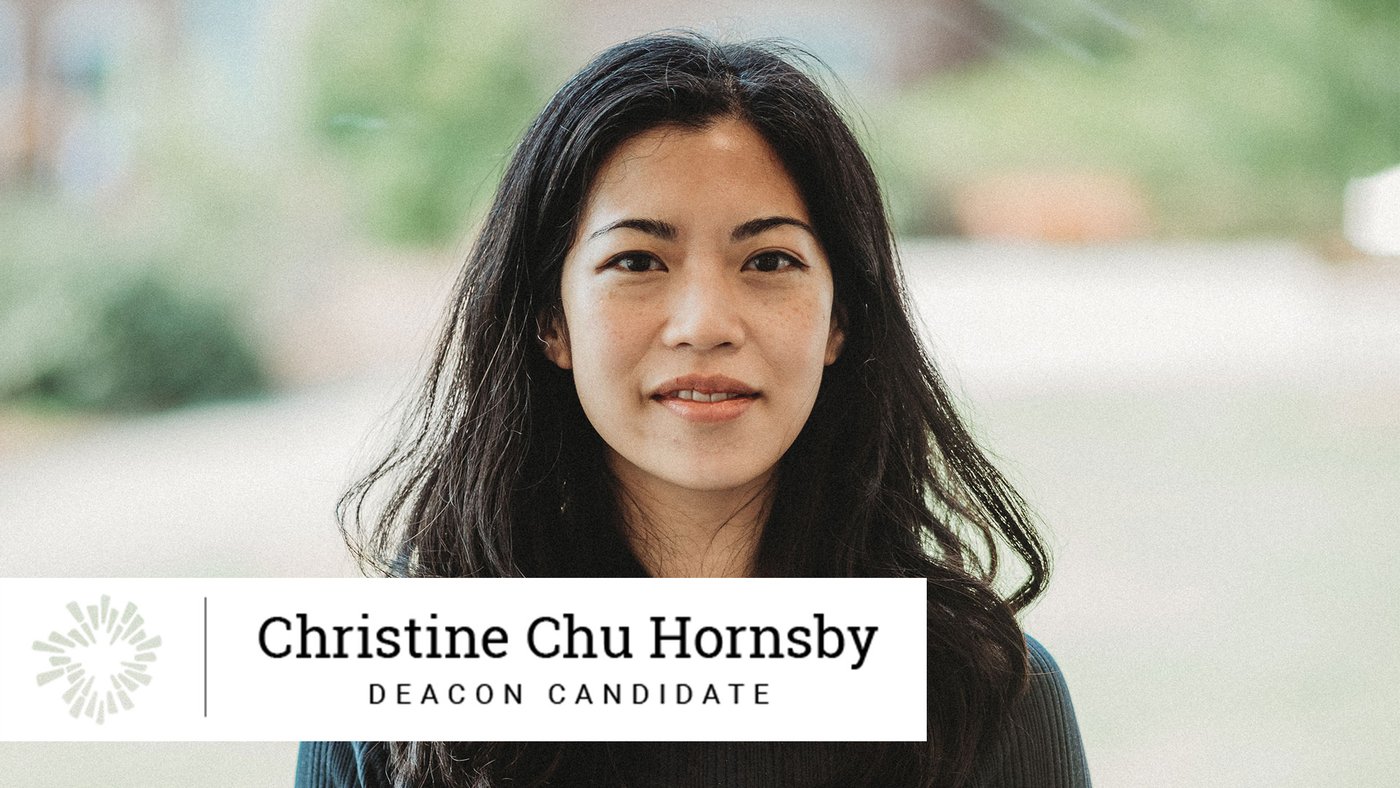 Tell us a little about your family and what you do for a living.
I'm originally Canadian, but immigrated to the U.S. in high school. I am married to Travis Hornsby, and we have a daughter (Margot). My parents have recently moved here to be with us as well. I went to school, med school, residency and fellowship mostly in the Northeast (NJ, New York, Philadelphia) and then took a job at Washington University in St Louis as an assistant professor until 2021. I am currently a gynecologist at UNC.
How did you become a follower of christ?
I was raised in a Christian family, and was baptized fairly early at 12, but feel that I really started a relationship with Christ in my college and med school years, where the Korean churches I was a part of really showed me what an interactive, living relationship Christianity is supposed to be. I also had incredible brothers and sisters in Christ as my examples.
In residency, I had the incredible opportunity to attend Redeemer Presbyterian in New York, which further helped me to deepen my faith in both an intellectual and emotional standpoint during an admittedly taxing and challenging time in my life. I still feel that every day, I'm trying to work out what it means to be a follower of Christ, sometimes struggling in this journey, but having learnt from these churches and fellow believers that "the Hound of Heaven" chose me first and will pursue me to the end has been a point of comfort.
How do you hope to contribute to the mission of CHBC?
I hope to contribute by potentially contributing a new voice from someone who is not from the area and has not grown up in this church. I hope also that my viewpoint as a millennial woman of color may be helpful to growing the church in its outreach and future goals.
I would love to work on ways that the church can actively serve and grow its mission to the surrounding area, particularly the underserved and those who are different from the average CHBC church member. If we aren't acting as God's hands, giving our money, time, and ears, helping to fulfill physical needs while pointing to the spiritual ones, as Jesus and the early church did, then it seems that our service is incomplete.