Join us in celebrating our 2020 graduates
COVID-19 sent us online - stay connected here!
Download Zoom and follow us on Instagram (@wearetheyard) and Facebook for updates and virtual opportunities to hang out and study the Word together.
Top 10 Ways to Spend Time With a Teenager During Stay at Home Orders:
Stay at home orders can be tough, and for some of us it might feel like bordering on torture! If you're like us and trying to find some creative ways to spend time together as a family to take advantage of this time, you might be running low on ideas after a few weeks. We've taken the liberty of listing our favorite things to do at home together as a family. Let us know if you try them, and share your ideas with us too!
1. Let each member of the family make a list of their favorite movies, then each night have someone choose a movie from another person's list to watch together.
2. Go hike or picnic (while abiding by social distancing rules!) at:
-Hollow Rock Nature Park (692 Erwin Rd.)
-Johnston Mill Nature Preserve (2713 Mt Sinai Rd.)
-Duke Forest Trails (trail heads all over Durham!)
3. Grow a small vegetable garden. This can be done in small pots or a portion of your yard not currently being used. You could even go crazy and build some raised beds together. Check THIS out to figure out what to plant around here right now!
4. Do a family workout. Here is a suggestion for a great option on Youtube: PE with Joe
5. Family Game Night! You could lean on reliable old games like Scrabble or Catch Phrase, but here is a fun option that involves a little more technology: Jackbox Games. Our favorite is a game called Quiplash! With any Jackbox game make sure you've got it on the "family" setting.
6. Make a GIANT slip and slide. All you need is some length of black plastic sheeting (at least 6ft. wide), like THIS; a hose, a little bit of dish soap, and some sweet tunes. Guaranteed party.
7. Start a game on your phone with your student. Ask them what their favorite game is, make an account, and kick their butt!
8. Teach them to drive. What else do you have to do? If they already know, teach them to drive stick!
9. Start a new book series and only read or listen to it together. Audible has a ton of free ones right now!
10. Bake some bread. Here's a RECIPE which calls for an overnight rise, but is simple enough that my 8 year old can do it-- 3 ingredients, no kneading! This is seriously not lame and so delicious. I recommend enjoying it warm, with butter and honey.
---
Zoom Meetings:
Wednesday Night Zoom:
7:30pm each Wednesday
Meeting ID: 446 173 570
Password or link in your email!
---
What Is The Yard?
The Yard exists to create disciples who will go and make more disciples. Everything we do at the Yard is designed to help middle and high school students connect, grow and go:
The Yard seeks to CONNECT students to the truth of the Gospel and to a strong Gospel community.
Through teaching, discipleship, and relationships, the Yard desires for students to GROW in their understanding of the Gospel and its impact on their daily lives.
Finally, the Yard exists to prepare students to GO and be on Gospel mission wherever the Lord has placed them.
---------
We meet weekly and have many events throughout the year to help us connect, grow and go.
Sunday mornings: 9:15-10:30am
Wednesday nights: 7-8:30pm
Come check us out in our new youth center! Rooms 81 and 83 in the downstairs part of the new building!
---------
Be In the Know!
We send out weekly updates with information on our upcoming events, registration information, and ways to help out in the youth ministry. If you are not on our email list, email Liz@biblechurch.org to be added!
---
2019-2020 Calendar
Events with an * by the name require payment and registration
All Yard events are currently suspended due to COVID-19.
Summer trips for 2020 have been canceled. Reach out for more info!
---
Medical Release Form
We must have a notarized medical release form on file for students participating in our out of town events and retreats. Once you have one on file, it is good for the remainder of a student's time in the Yard (through high school graduation.) Complete the form and turn it in to Liz!
---
Leading The Yard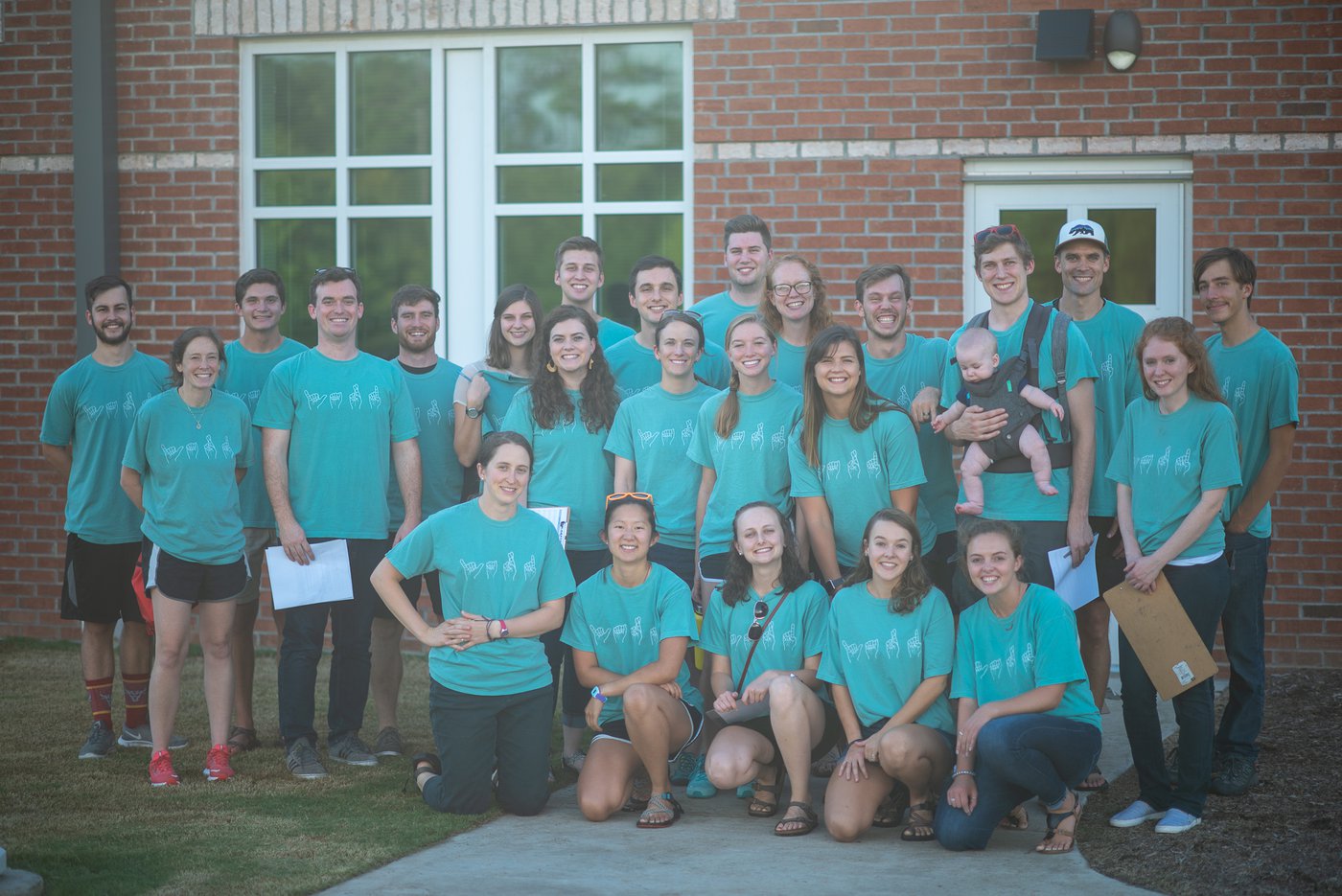 Youth minister: malcolm pettigrew (malcolm@biblechurch.org)
INTERNS:
ROSIE ROBBINS (ROSIE@BIBLECHURCH.ORG)
HANNAH MCCLELLAN (HANNAH@BIBLECHURCH.ORG)
ADMINISTRATIVE ASSISTANT:
LIZ GRAHAM (LIZ@BIBLECHURCH.ORG)