Meet Our College Minister
Martin Shin
I was born and raised in Argentina and my parents are Koreans. I am married to Viviana, who was born in Brazil, grew up in Argentina, and her parents are also Koreans. We have 2 children, Emma and Liam, who were born in Illinois! (We are a multi-nationality family!)

We came to NC last year in August after I served at our home church in Argentina as an associate pastor for 4 years.
We consider ourselves "soft-foodies" since we don't just eat food out of necessity, hunger, or a need to survive, but also due to our invested interest. Food is our hobby and we love to cook and invite people over.
In my free time, I love to play with my kids, watch FÚTBOL (Messi fan here), and enjoy a good "Mate" (an Argentinian popular drink) with friends!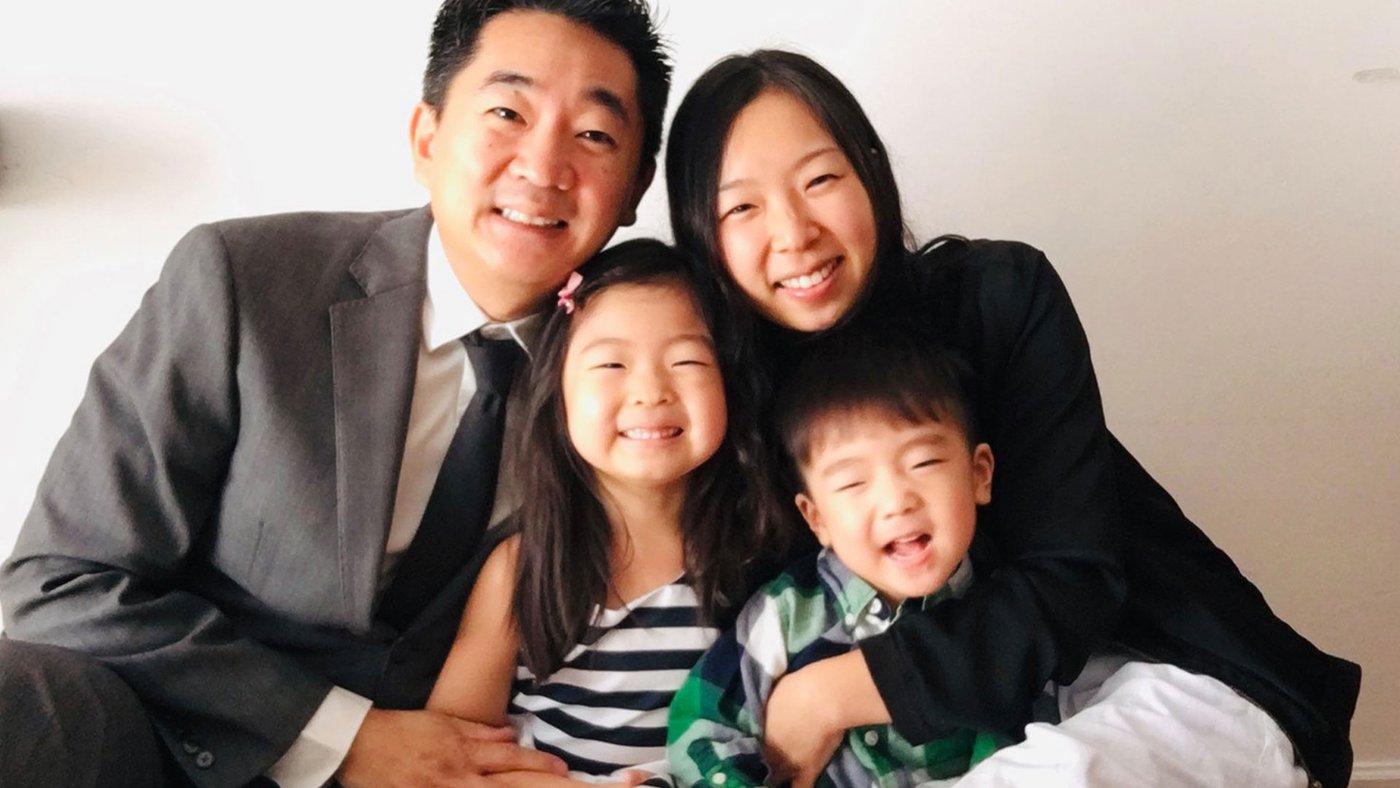 timeline
1991 - Came to faith in Christ at a summer camp
2000 - Began leading worship (led at several churches/ministries over the years)
2008 - Elementary Pastor – Chung Ang Presbyterian Church in Argentina
2010 - B.A. Seminario Internacional Teológico Bautista, Argentina
2011 - Married Viviana Cho
2013 - Elementary Pastor - Korean Church of Chicago
2014 - College & Career and Worship Pastor – Korean Church of Chicago
2015 - M.Div. Trinity Evangelical Divinity School, Chicago
2016 - Pastoral Resident – The Orchard Evangelical Free Church of Chicago
2018 - Associate Pastor – College & Career Group, Spanish Ministry Congregational Life, Missions at Bethel Presbyterian Korean Church in Argentina
2022 - Installed as College Minister at the Bible Church
Hobbies
Grilling, Argentinian style
Playing and watching soccer
Drinking Mate while reading his Bible
Spending time with friends
---
What does the role of College Minister entail?
Leading the college ministry in alignment with CHBC's vision, mission, and strategic plans.
Shepherding the college students at CHBC through cultivating community, equipping and mobilizing, shepherding, teaching, contextualizing, and managing the ministry.
Facilitate the connection between college students and the larger congregation by:
Equipping members of the congregation to serve college students, helping them grow as disciples of Christ and to equip students to do the work of the ministry.
Encouraging college students to commit to meaningful membership at CHBC.
Serve as a representative between college students and CHBC, helping us to value and serve one another.
Lead college-specific training programs:
In partnership with the Missions Pastor, lead the World Engagement Fellows program.
Facilitate the CHBC internship program by recruiting, orienting, and working with other staff to hire and assign positions.
Develop and discern strategic partnerships with campus ministries.
Participate on the preaching team.