Martin Shin
Candidate for College Minister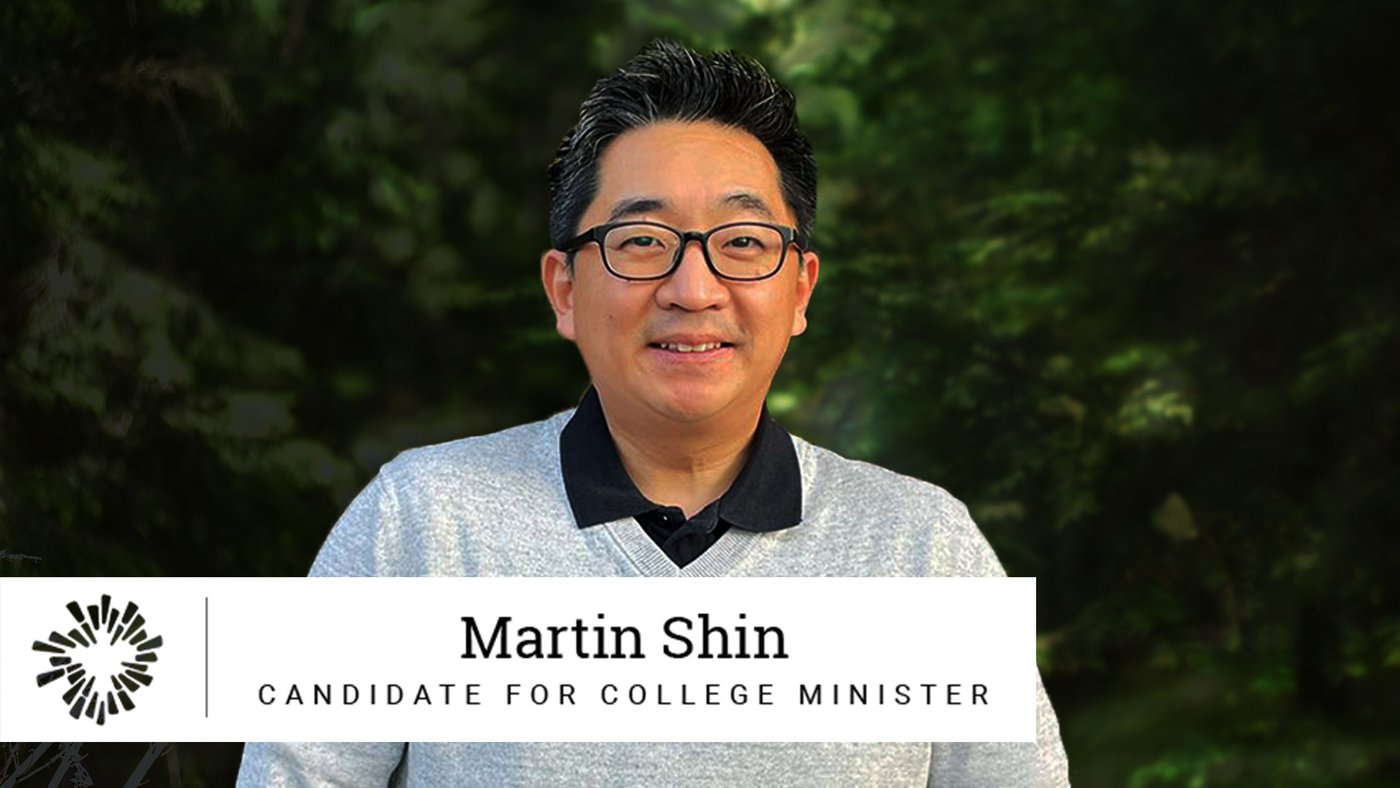 Martin loves serving and ministering to college students and young adults. His unique background has allowed him to minister to students and professionals in various contexts and languages. This experience has given him great insight into what young adults need - the gospel of Jesus Christ.
Martin grew up in Buenos Aires, Argentina as the son of Korean immigrants. From a very early age he learned how to move in and out of different cultural contexts and broadened that experience when he and his wife, Vivi, lived in Chicago for several years for Martin's Master of Divinity studies and pastoral training. Their two children, Emma and Liam, were born during their time in Chicago.
In addition to his experience with college students and young adults, Martin brings a passion and experience in missions and commitment to growing in godliness and prayer. His godliness, reliance on the Word of God and in prayer were some of the things that drew us to him as our potential next College Minister.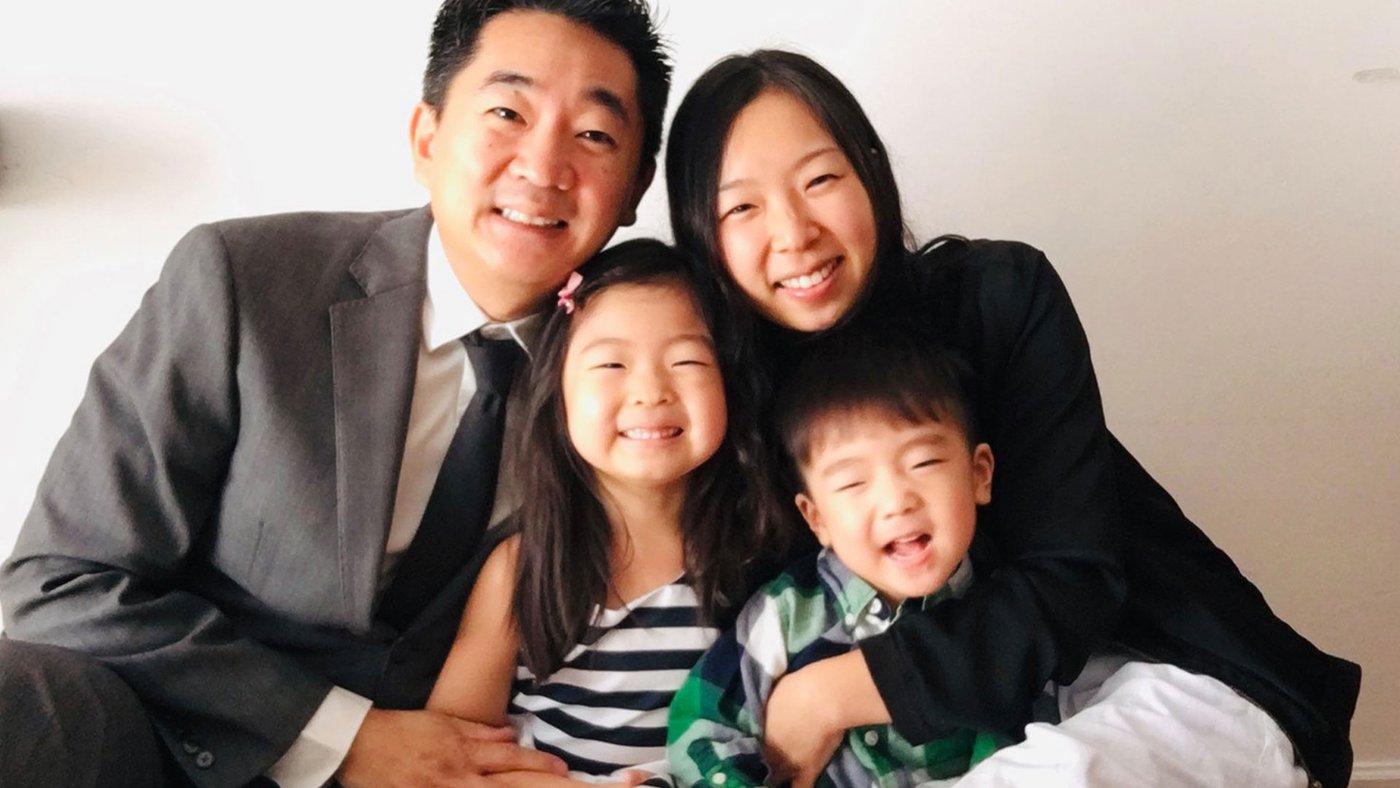 Timeline
1991 - Came to faith in Christ at a summer camp
2000 - Began leading worship (led at several churches/ministries over the years)
2008 - Elementary Pastor – Chung Ang Presbyterian Church in Argentina
2010 - B.A. Seminario Internacional Teológico Bautista, Argentina
2011 - Married Viviana Cho
2013 - Elementary Pastor - Korean Church of Chicago
2014 - College & Career and Worship Pastor – Korean Church of Chicago
2015 - M.Div. Trinity Evangelical Divinity School, Chicago
2016 - Pastoral Resident – The Orchard Evangelical Free Church of Chicago
2018 - Associate Pastor – College & Career Group, Spanish Ministry Congregational Life, Missions at Bethel Presbyterian Korean Church in Argentina
Hobbies
Grilling, Argentinian style
Playing and watching soccer
Drinking Mate while reading his Bible
Spending time with friends
---
---
What does the role of College Minister entail?
Leading the college ministry in alignment with CHBC's vision, mission, and strategic plans.
Shepherding the college students at CHBC through cultivating community, equipping and mobilizing, shepherding, teaching, contextualizing, and managing the ministry.
Facilitate the connection between college students and the larger congregation by:
Equipping members of the congregation to serve college students, helping them grow as disciples of Christ and to equip students to do the work of the ministry.
Encouraging college students to commit to meaningful membership at CHBC.
Serve as a representative between college students and CHBC, helping us to value and serve one another.
Lead college-specific training programs:
In partnership with the Missions Pastor, lead the World Engagement Fellows program.
Facilitate the CHBC internship program by recruiting, orienting, and working with other staff to hire and assign positions.
Develop and discern strategic partnerships with campus ministries.
Participate on the preaching team.
---
Testimony from Others
"Martin is a man of the Word and prayer, both personally and for his ministry. God's word feeds his soul powerfully and he's gripped by it. He's committed to personal prayer (loves to pray with his wife) and public prayer… Martin's ministry is an overflow of his personal walk with Jesus, and he is committed to personal holiness with a love for God's Word." (Former colleague at the Orchard Church of Chicago)
"Martin is cheerful, warm, and has a good disposition to help others with necessities… Martin's ministry was always with young people, teens, college students, and young adults. He has a lot of experience with multi-ethnic settings, 2nd generation Koreans and Argentinians, and other countries. He's very suitable for college ages and loves forming relationships with them." (Former student in Martin's ministry)
"Great In emotional health, lots of joy, very positive… always refers to the Bible, bringing scripture in… easy to get along with him. His wife and kids are so wonderful." (Member of Bethel Presbyterian Korean Church in Argentina)
Comments from CHBC college students who have interacted with Martin:
"He has depth of character (substance), great heart for community building and outreach."
"I liked his ideas for improving CC structure in making a community that lives life and serves together as well as learning together."
"I loved that his big life decisions were always rooted in prayer."
"He's genuine and easy to connect with, kind, funny, and charming."
"Martin is experienced in young adult ministry. I also loved Vivi's counseling studies and want to be involved."
---
Employment and Immigration Status
Martin does not currently have permission to work in the United States. The search team was made aware of this at the very beginning of the process, yet felt he was a strong enough applicant to be considered. This was ultimately brought to the Elder Board to decide between Martin and another finalist. The Elder Board voted unanimously to appoint Martin as our Candidate for College Minister, despite the obvious challenges that lie ahead. So what does this mean exactly?
Should Martin's candidacy be approved, we will continue our conversations and work with an immigration lawyer who has been advising us up to this point. We will initiate the process of acquiring all the legal documentation necessary for Martin to be employed by our church. We have been told that this will take several months and, as is always the case in these matters, there is a possibility of it not being approved.
We have a great staff team that will be working on this and will be providing ample coverage for the ministry in the mean time. The ministry will be stewarded by two college interns, an administrative support staff member, and a College Ministry Resident. Additionally, Pastor Rodrigo Dinsmore, who served as College Pastor at CHBC for a few years, will provide overall leadership for the ministry.
While Martin will not be allowed to work until all the documentation comes through, he will be able to volunteer his time to serve in the ministry. We will ensure there are very clear guidelines in place in order not to jeopardize his status nor that of our church. We have some precedent for this (though due to different underlying circumstances) in that our Interim Kids Minister has been serving strictly on a volunteer basis.
The Elders of CHBC believe that what Martin has to offer is worth the effort and the risk. They believe our college students will thrive under Martin's leadership. They believe our staff team is capable of handling this transition and of ensuring the next year is a great year of ministry for our college students. We are planning on going full-steam ahead! College Collective meetings on Sunday mornings, Life groups during the week, a welcome back lunch on August 21st, t-shirts, a Fall Retreat, etc…
We trust the Lord has led us to this decision and that he will continue to make a way.
This is not meant to be exhaustive, but we wanted to make you aware of these challenges and solutions. We will be happy to answer questions at the Members' Meeting on Sunday, August 21st at 6 pm.
---