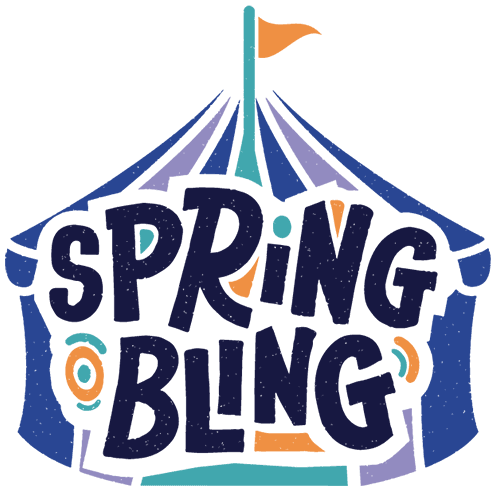 Spring Bling
A One-of-a-Kind Fair to Celebrate Families with Special Needs​
Saturday, May 7, 2-4 pm
Chapel Hill Bible Church proudly presents the SPRING BLING - an event that aims to show you just how much we love and care for you, just as Christ loves and cares for you. A FREE event designed to celebrate your family with a day of FUN! We will be offering a variety of activities and booths for you to explore, including the following: food, games, water play, interactive art, animal activities and prizes!
Have questions? Contact Ashley Gyori (Special Needs Director).
---
Are you interested in attending as a guest?
---
Are you interested in volunteering?
In years past, we've had over 250+ volunteers join us from our church family and around the community to help us pull off Night to Shine (Sponsored by the Tim Tebow Foundation). It was an incredible and rewarding evening of fun and great memories.
Likewise, as we kickoff this new event designed to minister to teens/adults with special needs in our community, we're excited to find a role that fits your gifts as we minister to the special needs community in Chapel Hill/Durham.
---
FAQ for Volunteers
How old do I have to be to volunteer?
All volunteers must be in at least 6th grade to serve with us at this event.
Can I volunteer with a friend/family member?
We love it when families sign up to serve together! However, since we count on many volunteers and many guests, we cannot guarantee that you will be placed in the same role or in the same area together. But please don't let that stop you! You can still have fun working the event together!
I've never worked with anyone with special needs before, can I still volunteer?
YES!!! We believe this is a great way to get introduced to working with the special needs community. We will also go over some special needs etiquette and tips for working with the special needs community in our training.
When will I know what role I will be serving in?
We have found over the years of running similar events to this, that it works out best for us to assign roles once we have a better understanding of how many volunteers and guests will be present. With that in mind, we do not begin assigning roles until about one week before our training dates. You will get a notification before the date of our first training and we will have lists of who is serving where present at our trainings. If you did not get a follow up email from us after completing your registration then we do not have it, please contact us.
What if I can no longer serve on that date?
If you find out you can no longer serve once you have signed up please let us know as soon as possible so we can fill your role.
What if I have been to a similar event (i.e. night to Shine, Spring Bling, Fall Ball) in the past, do I still have to attend another training?
Yes. Our training changes every year in order to convey new information and cover how to best serve at the event.
When will training be?
To be determined. Check back. You should receive an email a few weeks prior to our event detailing your training options.
For any additional questions, please reach out to ashley@biblechurch.org.